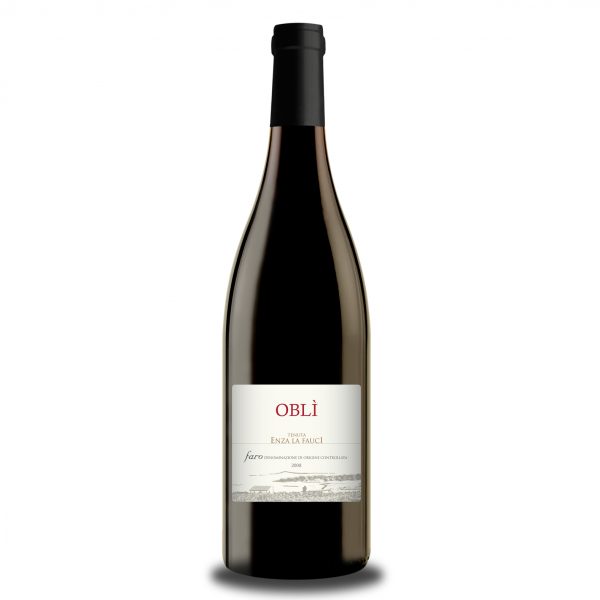 Oblì Faro doc
My beloved Doc Faro.
So many years and so many desires behind the making of this wine:
60% Nerello Mascalese and then Nerello hood, Nocera, striking vine of my territory, and then the Sicilian prince, Nero D'Avola.
12 months in barriques and then 6-9 months in bottle.
Oblique 'and' a wine with a light flavor supported by the freshness of the Nerello Mascalese that in these places really interesting takes on connotations and a particular authenticity and then completed by the unique scents of Nocera.
And to finish the Nero D'Avola: its presence in small percentage gives to Obli 'structure and the "Sicilian nerve" that only certain Nero D'avola can convey to the wines of Sicily.
Certainly not 'easy to explain in words the sensation of the wine, which is an abstract concept, but based on concrete experience: better to drink it, interpret it and enjoy it deeply.
Ah! I forgot. The labeling of Obli 'there' a sketch taken from my vineyard and a glimpse of the view that we enjoy as we work: and 'my gift to you will drink my wine because some can share with me the beauty of my work .

Data sheet Obli